Licensed Customs Brokerage in Spring, TX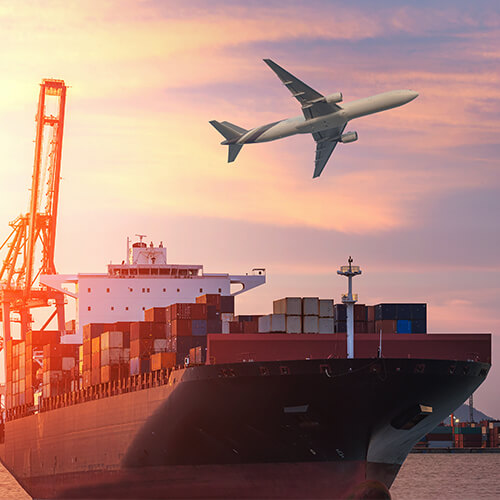 If you're moving goods into the country, Peggy Burrows CHB stands ready to help. We're an experienced, licensed customs brokerage that's small enough to remain nimble, yet experienced enough to get you the customs clearance you need quickly. We're well-reputed in Spring, TX and work with a diverse range of clients to make dealing with customs duty as simple and transparent as possible.
Imports Broker (Air and Ocean)
We've been in the imports business since 1978 and have remained up-to-date with everything from licensure to import laws. Expect us to handle your import needs accordingly, whether you need a standing continuous bond, single-entry bond or customs clearance for special items. We work with clients in a diverse range of industries, importing all manner of products.
Continuous Bonds
Single Entry Bonds
Customs Clearance
Deliver Freight
Government Agency Liaison
Our expertise in alcoholic beverages and food items has led to us developing a good rapport with several government agencies, including the United States Department of Agriculture (USDA) and the Alcohol, Tobacco and Firearms (ATF) bureau. We can also help our clients navigate imports concerning the Federal Drug Administration (FDA), as well as the United States Fish and Wildlife Service. Whatever you're bringing in, we'll make sure it's accounted for.
ISF Filing (10+2)
Over the years, Importer Security Filing (ISF) requirements have changed—most recently in 2009, with the "10+2" filing. We take care of ISF filing for our customers and make sure they have total peace of mind about their imports, backed up by appropriate documentation and filings. We file paperwork in a timely manner, to avoid penalties and delays with customs duty.
Need Customs Clearance?
Peggy Burrows CHB wants to be your licensed customs brokerage and ISF filing service in Spring, Westfield, Humble, and Tomball, TX, whether you're bringing in controlled substances or common goods. For more information about our customs duty capabilities or to speak with an experienced broker, please contact us today at 281-821-5698.